The World of Hydrafacial: A Revolution in Cosmetic Treatments
The world of business has started to realize the abundance and hidden properties of water based-solutions. One of these discoveries is the Hydrafacial treatment. As the name indicates this cosmetic procedure employs water to non-invasively rejuvenate the skin giving it an amazing fresh glow. Hydrafacial is quickly gaining popularity in Toronto and our clinic proudly offers the treatment.
Hydrafacial before and after results leave patients absolutely stunned as it is an amazing revolution in skin care therapies.
A 4 in 1 treatment
Toronto Hydrafacial employs a patented four in one vortex technology to perform cleansing, exfoliation, extraction and fusion using the same HydraPeel tip pen with interchangeable heads.
The treatment is amazing in terms of the creative use of a simple water vortex that it uses in order to extract, cleanse and fuse the skin giving it a stunning look that you could previously only dream of.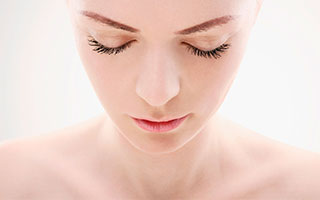 Check out our Hydrafacial promotion below
A quick and non-invasive procedure
Hydrafacial and Hydrafacial MD are both quick treatments that can be completed in one session that takes under an hour. The results are also visible almost instantaneously allowing you to observe what you got for the costs that were charged. Also, since it doesn't involve any piercing or incisions, there are hardly any side effects to it allowing patients to rest assured that the treatment is there to stay and not ruin their skin at all.
The steps of treatment
The entire treatment procedure is extremely fascinating and develops a considerable amount of interest in the procedure:
The first HydraPeel tip passes over the skin and prepares it for cleansing and exfoliation by removing dead cells on the surface.
The next step using specially formulated solutions coupled with a strong vortex motion to loosen any impurities embedded in the skin pores,
In the next bit, strong vortex suction causes these impurities to be sucked out effectively,
The final step coats the skin with an anti-oxidant formula that allows the skin to reflect more light and appear fresher because of the rejuvenating treatment it just underwent.
A few precautions to consider
Like all treatments, there are a few things that you need to be careful about before and after the treatment. A qualified professional for Hydrafacial Toronto might be able to help you out with the specifics however, it is important to discontinue any medications that might interfere with the treatment for at least 48 hours before and after the procedure. It is also advised the avoid long exposures to heat and sunlight both before and after the Hydrafacial treatment.
Hydrafacial Promotion
Our clinic offers the lowest and most competitive treatment costs in Toronto and GTA for Hydrafacial under the most experienced nurses in the vicinity.
To top it all off, we're offering for this month special by:
$175 one treatment
$349 three treatment
$499 five treatment 
on the costs of the treatment allowing a healthy glowing skin to be effectively within your reach. So, what's the hold-up?Get in touch with us today to book an appointment for an amazing experience.