Botox Treatment for Frown Lines & Eyebrow Lift
Botox treatment is a non-surgical cosmetic procedure that has been around for quite some time now. Millions of people get Botox treatment at dermatological clinics and med spas every year in order to treat frown lines, facial wrinkles and for getting eyebrow lifts. The reason why women mostly have shown interest in this treatment is that it's affordable and highly effective.
The Botox treatment is a fairly simple procedure. It involves the practitioner injecting Botulinum toxin A in the areas of your face that are under treatment. This only takes a few minutes and you're done. Most of the people who have opted for this treatment have stated that they didn't feel anything more than a prick. People often report to their jobs after an hour of getting the procedure done and nobody notices a thing.
Treating Frown Lines
Botox treatment is an anti-aging treatment and it makes you look younger because it eliminates all the wrinkles and frown lines that appear on your face with age. However, the treatment takes time, a couple of days, to show results. After that, the results continue to improve over the next two weeks. The best advantage of the Botox treatment for frown lines is that its results only last for about four months. If the results were not satisfactory in your case, so don't worry, the cosmetic changes done to your face weren't permanent.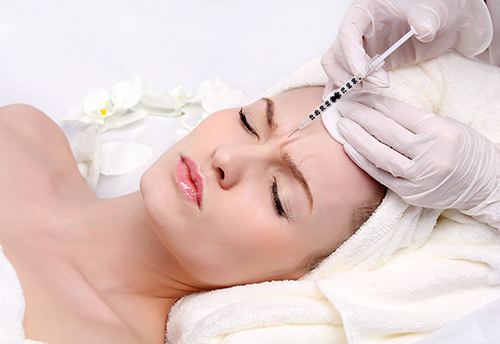 The Benefits of Treating Frown Lines with Botox
People who don't have frown lines or wrinkles on their face yet can also consider Botox treatment. This will prevent them from getting frown lines in the coming years. Also, an early treatment would reduce the number of Botox treatments you will need in the future. Botox treatment also treats spasms of facial muscles and sweating tendency.
Botox & Eyebrow Lifts
Botox injections have proven to give excellent results to all those people who have undergone the procedure for eyebrow lifts.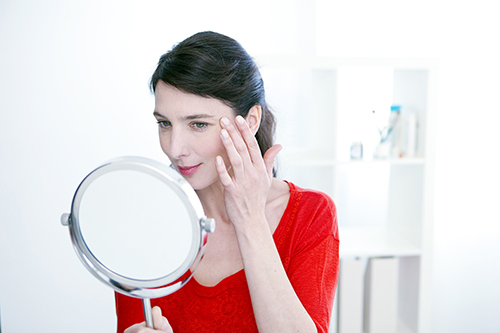 Here are some of its benefits:
Reversal of Tired Appearance: The treatment makes the lines between your eyebrows and across your forehead disappear. Above all, your sagging brow line which makes you look perpetually angry or tired gets lifted up, making you look younger and more relaxed.
Smooth Facial Creases: Lifting your brow line means removing excess skin and tissue on your upper face and adjusting the underlying structure. This gives your skin smoother and more youthful look.
Open Eye Area: Sagging eyebrows affect the appearance of your upper eyelids, making women face difficulty in applying makeup. Raising the brow will open the eye area giving a younger-looking touch to your appearance.
For cosmetic purposes, Botox treatment is an excellent option to give a softer look to your face by reducing the frown lines and wrinkles, and by lifting up the drooping skin across your brow line. Moreover, getting Botox injections regularly and consistently makes the results last longer.
This is because repeated treatments or touch-ups relax your facial muscles. The less stressed your muscles are, the less they create wrinkles.
For a younger and youthful appearance, make an appointment with Marco's Derma Care by contacting us at (416) 821-1249. Visit our derma care clinic in Toronto and experience the anti-aging miracles of this aesthetic treatment.